Aishwarya Aswath death: Another child at Perth Children's Hospital waited four hours for treatment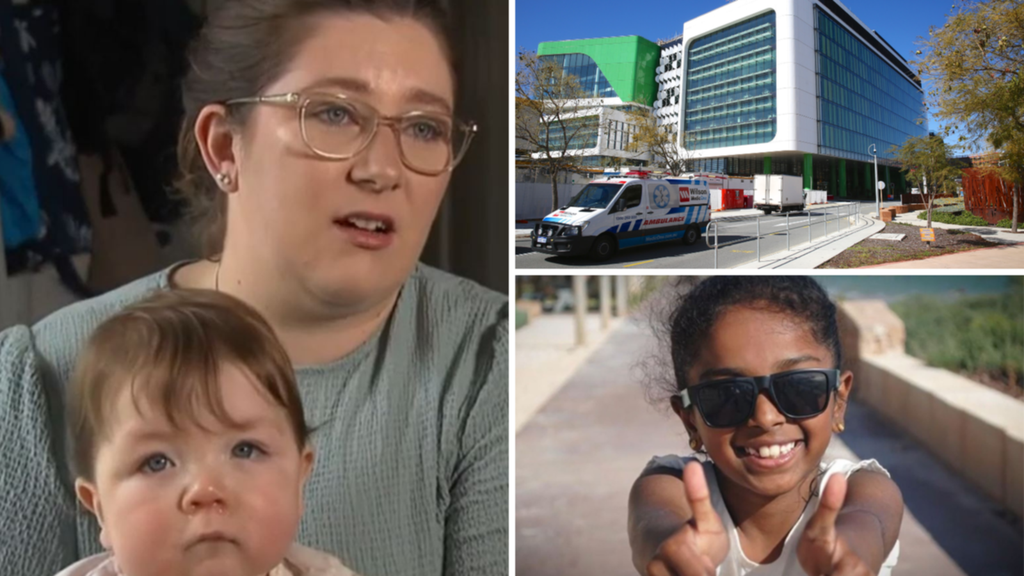 The Australian Nursing Federation claims Perth hospitals are understaffed by up to 40 nurses every day.
The revelation comes after the death of Aishwarya Aswath – the seven-year-old girl who was taken to Perth Children's Hospital with a fever but not seen by a doctor for more than two hours.
Find out more about Perth's hospital crisis in the video above
Aishwarya died on Saturday after her condition rapidly deteriorated.
It was a day that other parents at the hospital have described as chaotic.
April Jacobsen took her 11-month-old son Kayde to Perth Children's Hospital on Saturday.
He'd stopped eating and drinking and was screaming in pain.
But the mother and baby weren't seen by a doctor for four hours.
"There was barely any staff…