Banjo handcrafted by Rat of Tobruk reveals realities of life on WWII battlefield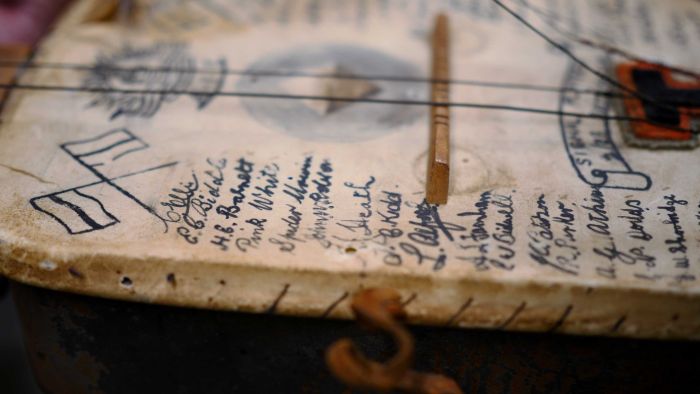 Tucked away in a treasure trove of military artefacts in an Australian museum lies a handmade musical instrument.
Australian World War II soldier Walter John "Jack" Darnley fashioned together the banjo-like instrument from bits and bobs he gathered while enduring life as a Rat of Tobruk in the trenches of northern Africa in 1941.
A toothbrush, discarded wood, an old drum and a dixie tin formed the bulk of the banjo's parts.
Darnley played the instrument, wrote and sang his own songs and encouraged his fellow soldiers to sing with him as he strummed out rollicking tunes in a bid to lighten the mood as they endured the…