Perth tree sculptures: artist gives stunning makeover to ageing marri tree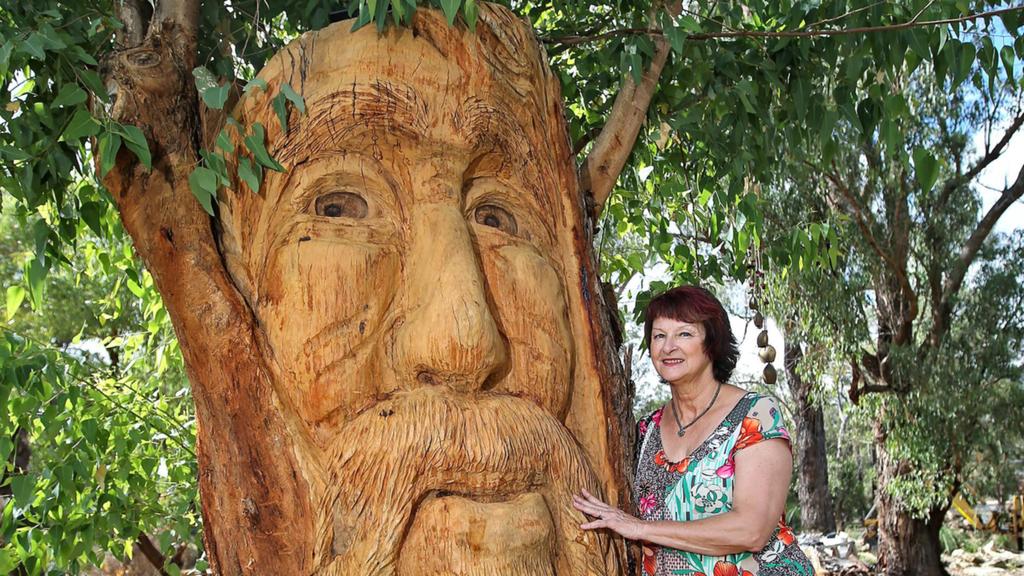 AN ageing tree in Carramar has had a makeover as a wood spirit.
Kingsley artist Vicki Nicholson spent about 40 hours carving a face, Magnus, in the trunk of a marri tree on a private property.
"His top had been cut off due to danger of falling onto the house," she said.
"One side of his surface was dead and had started to rot.
"The people who commissioned the carving wanted to create something with not only the wow factor but also to preserve as much of the tree as possible.
"We decided on a wood spirit, commonly found in Nordic area in Europe."
Nicholson said Vikings honoured the wood spirits, which represented prosperity, humour and good health.
She said the…