Residents fight Gnarabup plan | The West Australian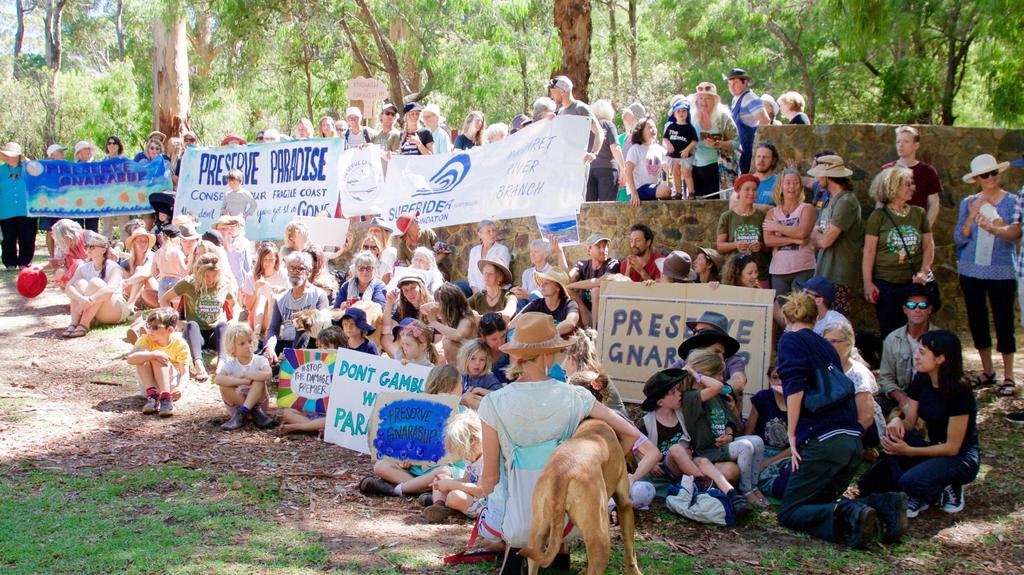 Residents opposing plans for a resort and associated mixed housing development at Gnarabup joined a Statewide protest at the weekend.
About 150 Preserve Gnarabup supporters gathered at Rotary Park as part of the Stop The Damage campaign targeted at the WA Government and Premier Mark McGowan.
Grassroots environment groups across the South West took part.
In Margaret River, anti-logging protesters from the Nannas For Forests group also joined the Rotary Park gathering.
Organiser Sasha Pol told the Times the campaign was to highlight the concerns of "ordinary West Australians who are trying to protect areas that make WA special".
Mr McGowan has come in focus for his hand-picked support for developer Luke Saraceni's planned Westin Margaret…